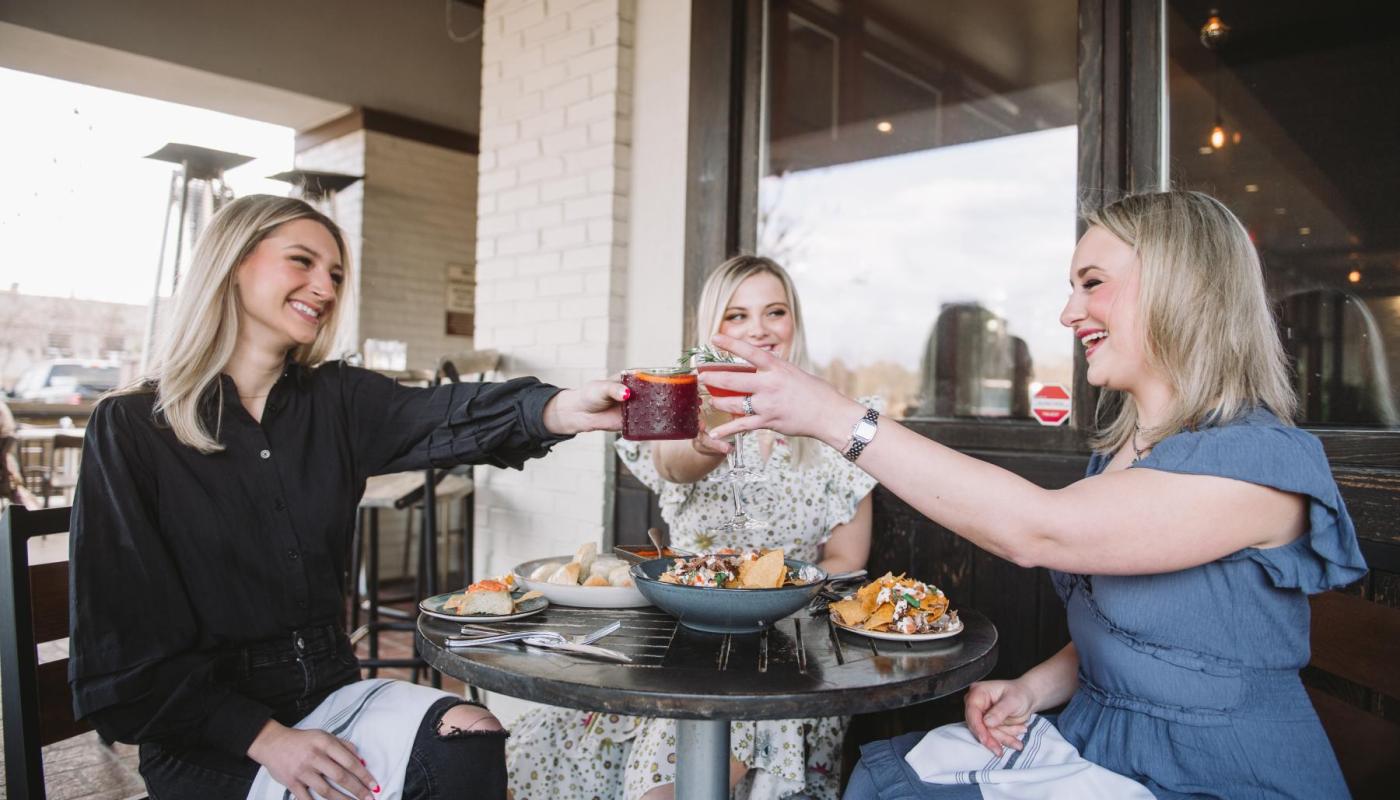 Forest Acres is a thriving city where community is made. It's home to the area's premier shopping and dining district, distinguished parks, free outdoor concerts and a weekly Farmer's Market.
Shopping and Dining
Forest Acres is known for its thriving shopping and restaurant scene, many of which are small businesses loyally supported by our community. 
Most of our shops and restaurants are found in unique shopping centers like Trenholm Plaza, located in the heart of Forest Acres, at the intersection of Forest Drive and Trenholm Road. There you will find Starbucks, Chipotle, Tazza Kitchen, Verde, BLD Diner, The Original Pancake House, plus Publix and The Fresh Market.
In the last year, we've welcomed boutique gyms and new restaurant concepts both sit down dining and fast casual at Cardinal Crossing along Forest Drive. Here you can enjoy Bad Daddy's Burger Bar, Clean Juice, and Nothing Bundt Cakes or catch a workout at Cycle Bar and Club Pilates. Poogan's Southern Kitchen and Molto Vino wine bar are both currently under construction.
Across the street, you'll find The Shoppes where Kudzu Bakery and Market has just expanded, alongside Cottage and Vine and T Mobile.
And just down the street, more retail space will soon be built at the Brentwood Development.
For a list of all restaurants and shops found in the Acres, visit here.
City Parks
Pack a picnic or pack up your children to get back to nature and enjoy the outdoors at one of our beloved city parks. Forest Acres' parks are revered as some of the best in the midlands, many found tucked along tree-lined streets surrounded by neighborhoods.
For a full list of our city parks, visit here.
Or go here to learn more about the brand new City park under design development set to open in 2022. Here we are looking forward to hosting food trucks, a splash pad and a fallen officer memorial.
City Events
From Sweet Seasons to the Forest Acres Festival, the City partners with community organizations from the Forest Acres Restaurant and Merchant Association or Forest Acres Rotary to host events that bring our city together.
Every Wednesday from March through November, we also host a Farmers Market to bring growers, crafters and merchants together with the community.
Get Involved
If you have an idea for an event in the City, or if you have a heart for service and want to be involved in shaping our future, we encourage you to consider joining one of our boards, commissions, foundations or non-profits.