The Future of Recreation in Forest Acres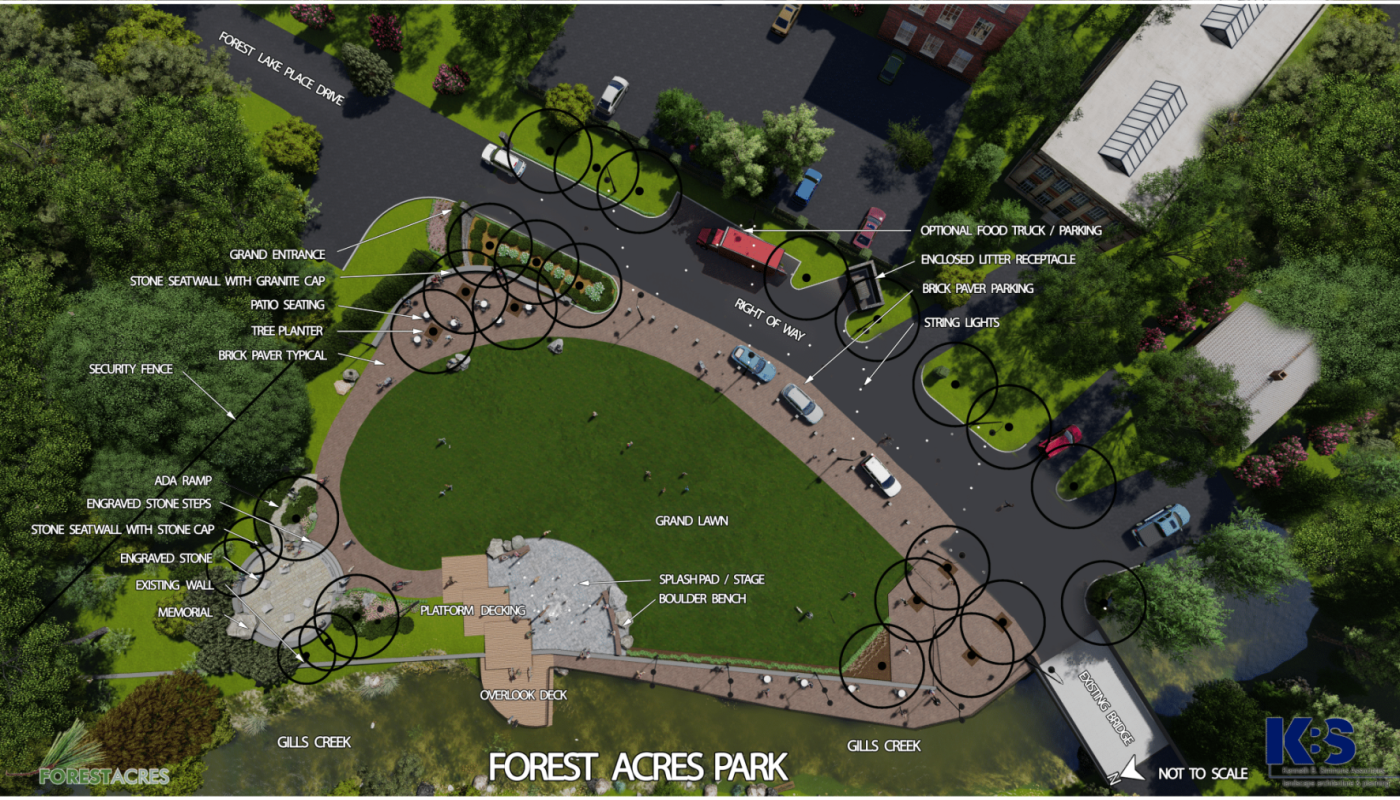 A new park, which features a performance venue, a splash pad, food truck parking, and a police memorial. We hope to break ground in late 2022 and open to the public in fall 2023.
This newly approved park will be the latest addition to our city's revered park portfolio. The park, which has yet to be officially named, will offer different attractions compared to other city parks including a small outdoor area for performances including musical and acoustic. The city is also allocating space for food truck parking to allow for easy access to dining during events. The project will also feature a splash pad for children to enjoy as well as a memorial to our fallen officers.
City Council approved the new park with a goal of creating a community space that could have multiple uses and feature outdoor dining all while reclaiming our city's environmentally sensitive areas. Both properties being used and consolidated to accommodate the park were donated to the City of Forest Acres following the catastrophic 2015 flood.
This park will offer scenic views of Gills Creek and will be located along Forest Lake Place Drive. The first phase will be behind Zoe's and Forest Lake Fabrics near the intersection of Trenholm Road and Forest Drive.
In conjunction with replacing the flood-damaged bridge and making it pedestrian friendly, this project is part of an overall goal for City leaders to make Forest Acres more accessible, attractive, and interactive.
Due to the proximity of the creek, this park will also serve as an educational component for the importance of protecting our urban waterways.
The city hopes to open the new park in mid to late 2022.