Brentwood at Forest Drive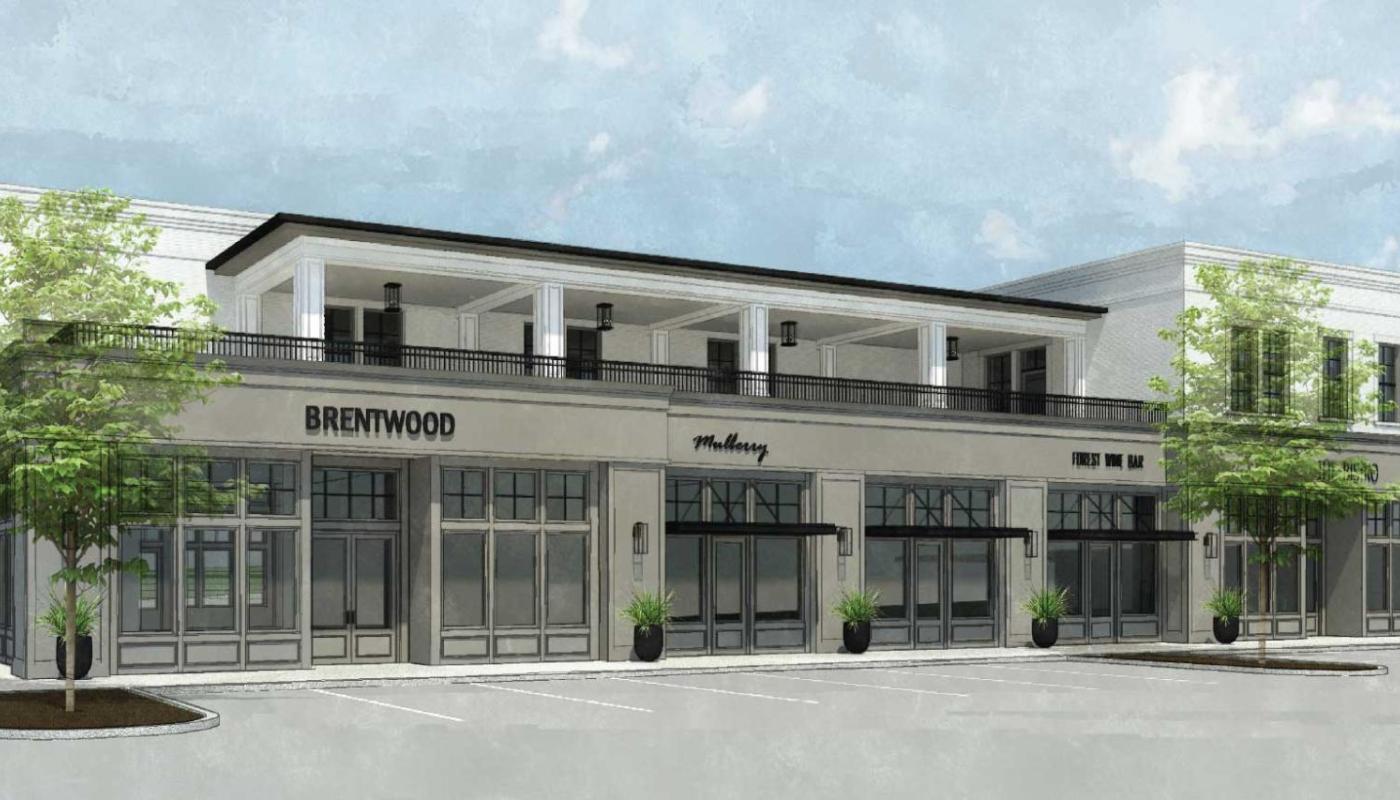 Brentwood at Forest Drive
The new Brentwood Development is the latest mixed-use development in Forest Acres, attracting new businesses and new residents alike. It is located along Forest Drive at Brentwood Drive, next door to South State Bank and Muv Fitness.
The project is approved for between 10,000 to 16,000 square feet of commercial buildings plus luxury townhomes. The retail space will be along the Forest Drive street frontage or the northern side of the property. It is possible the commercial buildings could be separated out to as many as two buildings total. The townhomes will be located on the south end of the property.
The Brentwood Development is approved to include both food and beverage business concepts. Those will be limited to two of the overall spaces for no more than a total of 5,000 square feet of retail. All restaurants will close before 11:00pm and absolutely no restaurants with drive through windows are permitted.
As for the remaining retail space, it will be limited to about 7,500 square feet.
Additionally, the development is approved for a maximum of 11 luxury townhomes called Rigby Square. Rigby is marketed as a new construction luxury townhome community in the heart of Forest Acres with quick access to Muv Fitness, Trader Joe's, restaurants, salons and more.  The 3-bedroom, 3.5 bathroom, 3-story townhomes will feature open floor plans and terraces and will each be around 2,300 square feet per unit.
Amanda Peluso with The Moore Company is the listing agent for the residential space and she can be reached at 803-609-0526
Rigby Square is being developed by The Wilson Co., a local custom home builder serving Columbia and Lexington.