Forest Acres Police Department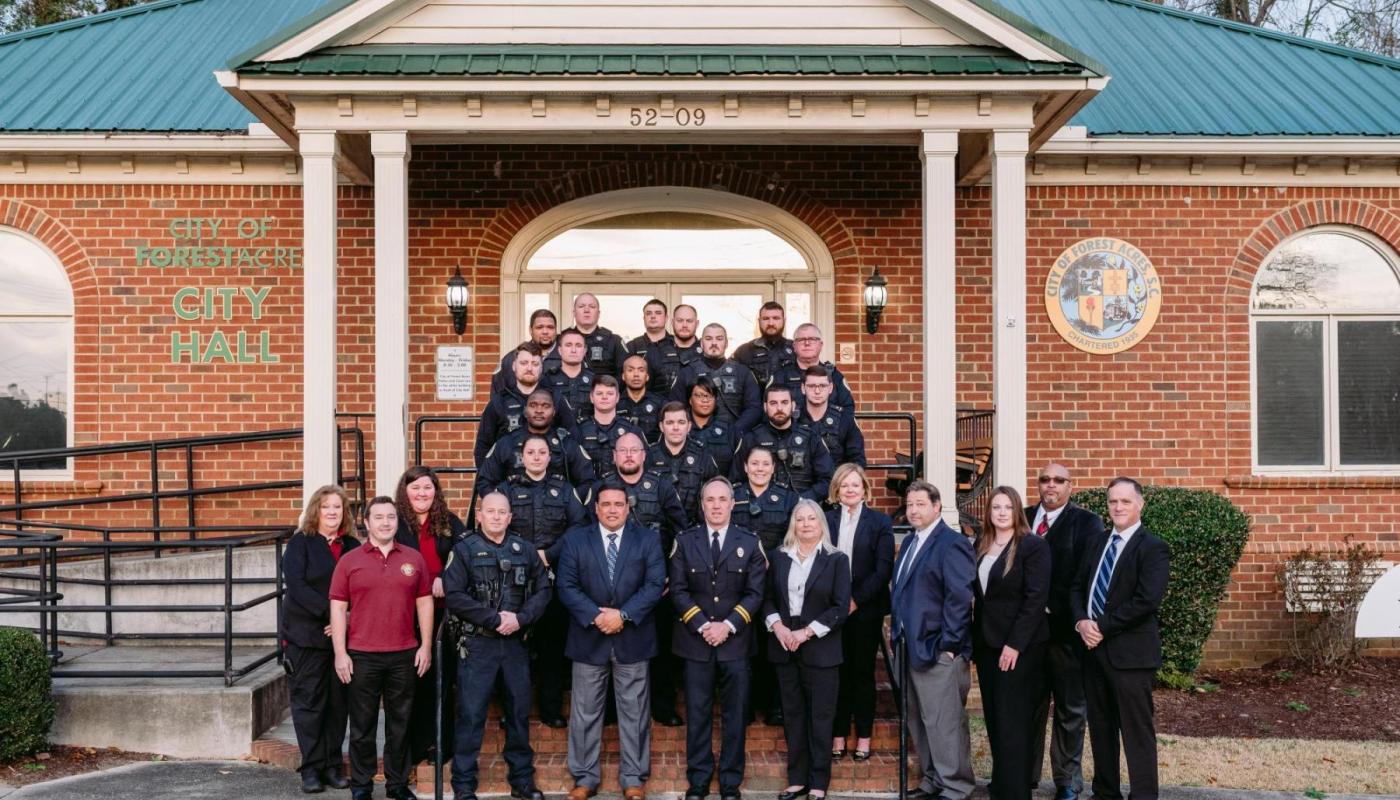 The Police Department operates under the supervision of Chief of Police Don Robinson and provides enforcement of state and local laws.
We maintain 24-hour protection within the corporate limits of Forest Acres. We provide patrol, investigative services, communications, crime prevention, community outreach and education, and victim's services.
To contact the Police Department for non-emergency reasons, call (803) 782-9444.
Forest Acres Municipal Court is led by Chief Municipal Judge Zack Atkinson and Associate Municipal Judge Molly Flynn.
Our court oversees cases made by our police department involving maximum fines of $500 or 30 days in jail.
Court is held every Thursday at 8:30 AM at City Hall.
The phone number for Municipal Court is (803) 790-5947.
Bond hearings are scheduled by the court as needed.
Fines may be paid in person at the Police Department located at 5205 N. Trenholm Road.
Fines may be paid 24 hours a day, 7 days a week but if you're paying after hours, please note you must bring the exact amount with you in cash as we cannot process cards or give change after hours.
We always accept applications from people interested in becoming a part of our team. To apply, fill out this application and be sure to follow the listed directions.