Each neighborhood within Forest Acres is assigned its own community officer.
This effort is to give citizens a direct contact to communicate with at the police department. Through these relationships, we hope concerns are addressed quickly and trust is built through responsiveness and neighborhood meet-and-greets (like our Front Porch Roll Call program) to further grow our community policing programs.
Find your zone on this map of Forest Acres. Then scroll down and find the officer and their contact information that corresponds with your zone. You can also always reach out to the FAPD on their FACEBOOK page.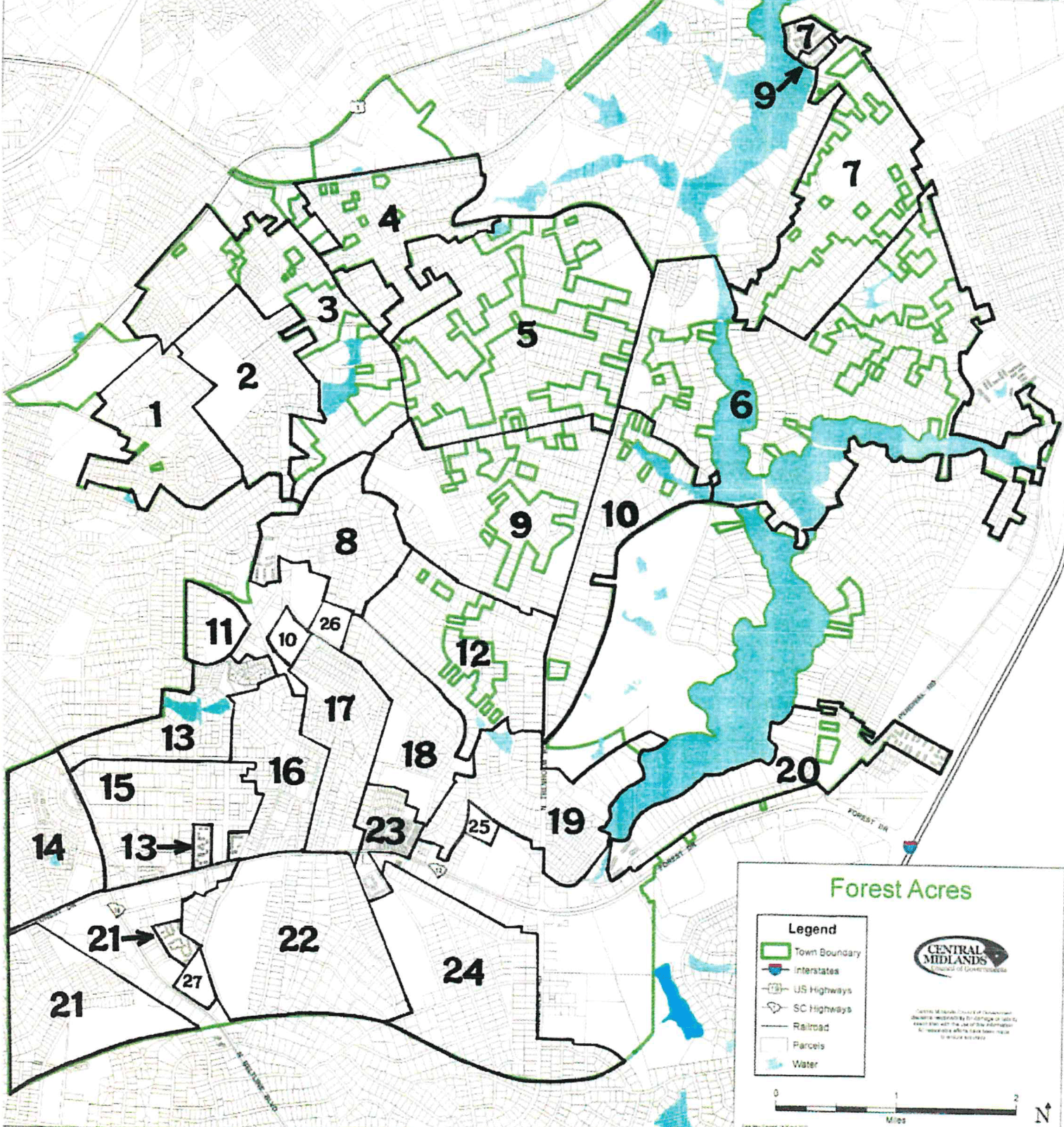 ZONE 1:
Cpl. Burton
ZONE 2:
Sgt. Morrison
ZONE 3:
Officer Jeffcoat
ZONE 4:
Investigator Baxter
ZONE 5:
Officer Sankitts
ZONE 6:
Officer Champagne
ZONE 7:
Officer Browning
ZONE 8:
Officer Gause
ZONE 9:
Cpl. Jackson
ZONE 10:
Officer Pickett
ZONE 11:
Officer Ivy
ZONE 12:
Officer Whisnant
ZONE 13:
Sgt. Tumlin
ZONE 14:
Officer Griffith
ZONE 15:
Officer Haddad
ZONE 16:
Sgt. Skrabak
ZONE 17:
Cpl. Jenny
ZONE 18:
Officer Gilmore
ZONE 19:
Sgt. Cooper
ZONE 20:
Sgt. Harrell
ZONE 21:
Officer Lindler
ZONE 22:
Officer Gantt
ZONE 23:
Investigator Marshall
ZONE 24:
Sgt. Fancher
ZONE 25:
Lt. Smyrl
ZONE 26:
Investigator Singleton
ZONE 27:
Lt. Maldonado