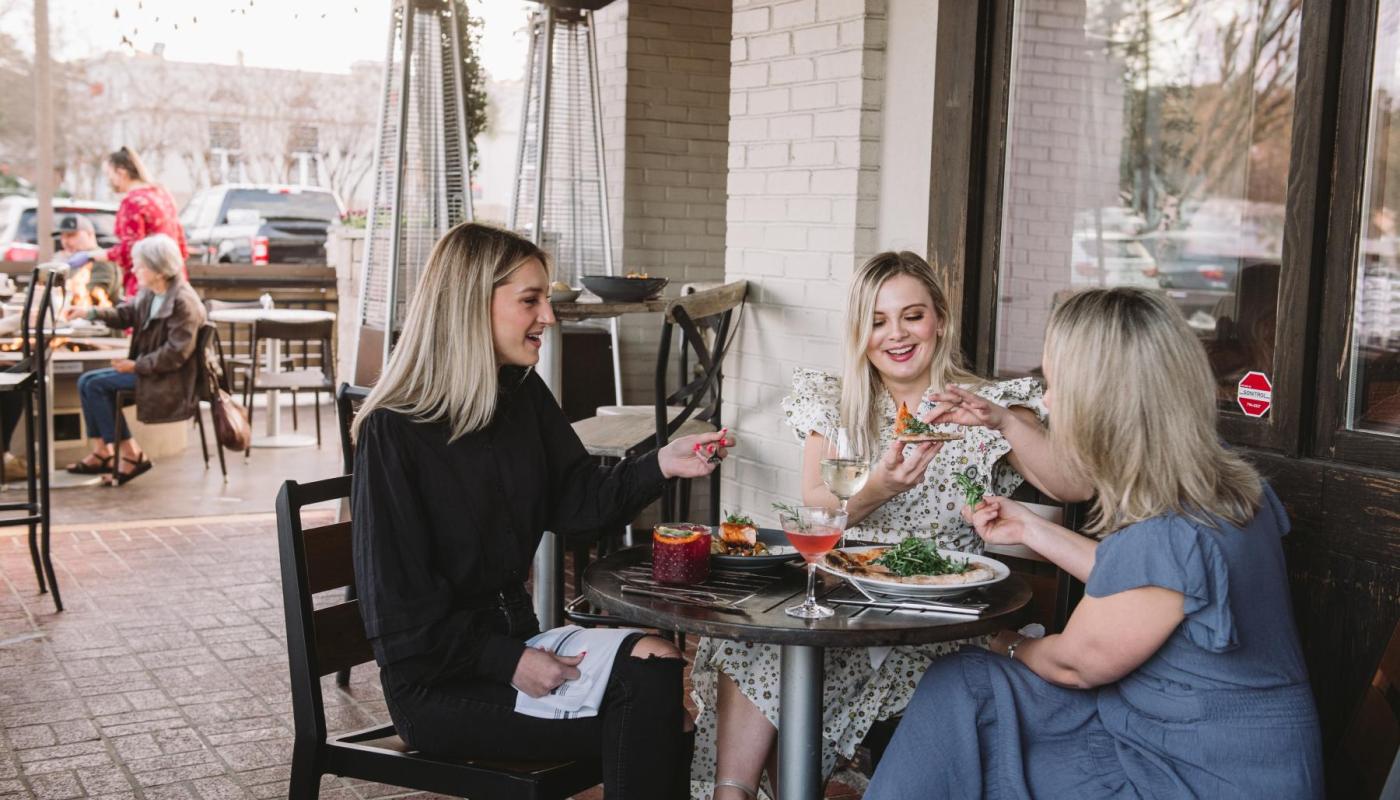 Things To Do
With the area's premier shopping and dining district and the best neighborhood parks in the midlands, Forest Acres has a lot to offer both residents and visitors. 
Family-Friendly Events
From Sweet Seasons to kick off the holiday season, to the Farmers' Market all summer long, Forest Acres is a great place to enjoy time with loved ones. All of our events are always free, safe for children and fun for adults. 
Shopping & Dining
Forest Acres is known for top-notch shopping and dining. Whether you're planning a weekend of shopping with friends, a quick trip to pick up a necessity, or a family reunion over a great meal, there are plenty of options to satisfy your needs.
The Forest Acres Restaurant & Merchant Association (FARMA)
FARMA is a non-profit business organization, exclusive to Forest Acres SC, which has a stated goal of strengthening the bonds between consumers and the community. The group's mission is to be a proactive voice of business for the entire community. 
Forest Acres: Where the Midlands Comes to Shop
Home to small and locally owned boutiques to coveted and popular national brands alike , Forest Acres is known for its premier shopping district. 
You can find clothing, furniture, toys, shoes, art, antiques, and gifts in Forest Acres. There is a diverse shopping atmosphere to meet all tastes.
Though Forest Acres maintains its treasured small-town feel within the residential areas of the city, the main thoroughfares of Forest Drive, Trenholm Road and Beltline Boulevard generate enough traffic to support a quality and scale of shopping not frequently found in small towns. 
Anthropologie
Ace Hardware
Bath and Body Works
Barnes and Noble Booksellers
Be Beep A Toy Shop
Belk
Carolina Fine Jewelry
Casual Living Inc
Chico's
Coplon's
Cottage and Vine
Cricket Newman Designs
Duck Duck Goose
Dollar General
FAB'RIK
Family Dollar
Fed Ex
Fleet Feet
Folline Vision Center
Forest Acres Florist
Forest Acres Needlepoint
Forest Lake Fabric Center
Forest Lake Gardens 
Loft
Games Workshop
Garner's Natural Life 
Granger Owings
The Gilded Frog
Homegoods
Ivy and Leo
Jack Oliver's Pool Spa and Patio
Kendra Scott
Lululemon
Mattress Firm
Michaelis Mattress
Northeast Trophies
Palmetto Optical Supply
Salon Bella
Sansbury Eye Center
Scout and Molly's
Sephora
Sneaker Sweets & Eden's Garden
Soma Intimates
Southern Children
Strobler Home Furnishings
Talbots
Tootsies Children's Shoes
Tuesday Morning
Vitamin Shoppe
Wallpaper Additions
From food on the go to fine dining, Forest Acres has a restaurant or bakery to fit every occasion. 
Ally & Eloise Bakeshop
Bad Daddy's Burger Bar
Barnes & Noble Starbucks Café
Boca Grande Burritos
Bonefish Grill
Brueggers Bagels
Casa Linda
China Max
Chipotle
Clean Juice
Crumbl Cookies
Dunkin Donuts
Eggs Up Grill
El Salto Mexican Restaurant
Firehouse Subs
Five Guys Burger & Fries
Fresh Poke
Groucho's Deli
Hibachi Express
Jimmy John's
JR Cash's Grill and Bar
Kudzu Bakery
Lillian's
Lizard Thicket
Marco's Pizza
McAlister's Deli
Miyo's
Moe's Southwest Grill
Molto Vino Wine Bar
Mr. Seafood
Nothing Bundt Cakes
Pasta Fresca
Pizza Hut
The Pizza Joint
Sato Japanese
Schiano's Fast Casual Italian
Smoothie King
Starbucks
Subway (two locations)
Taco Bell
Tazza Kitchen
The Original Pancake House
The Other Store
Tokyo Grill
Tombo Grille
Verde
Village Idiot Pizza
Zaxby's
Zesto's
Zoe's Kitchen