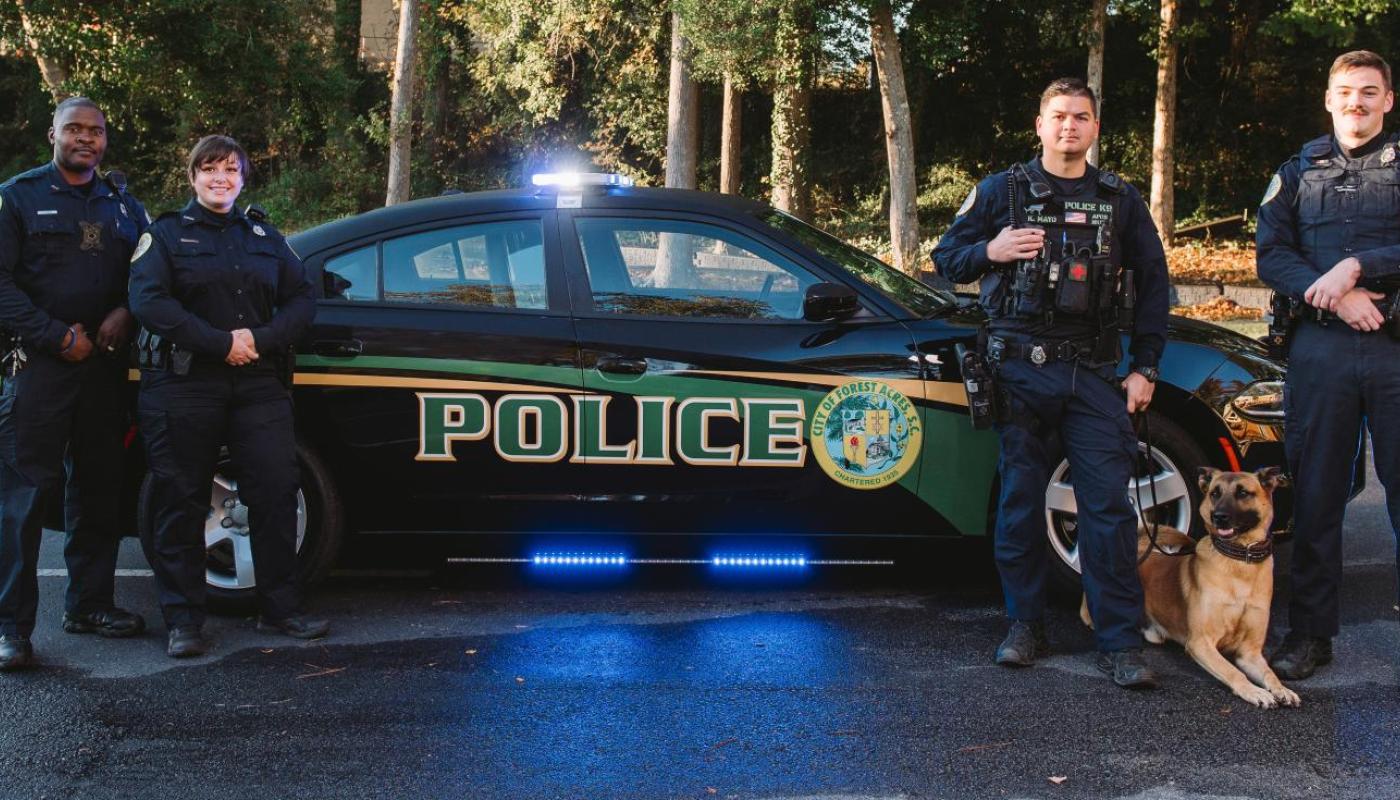 Improving the quality of life for those who live and work in Forest Acres is a top goal of city council.
city council names new police chief
The city of Forest Acres is pleased to announce Captain Don Robinson as the new Police Chief of the Forest Acres Police Department.
Forest Acres City Council held two rounds of interviews after considering all applicants and unanimously decided to offer the job to Robinson.
Robinson is a near thirty-year veteran law enforcement officer serving the entirety of his career in Columbia with the Richland County Sheriff's Office.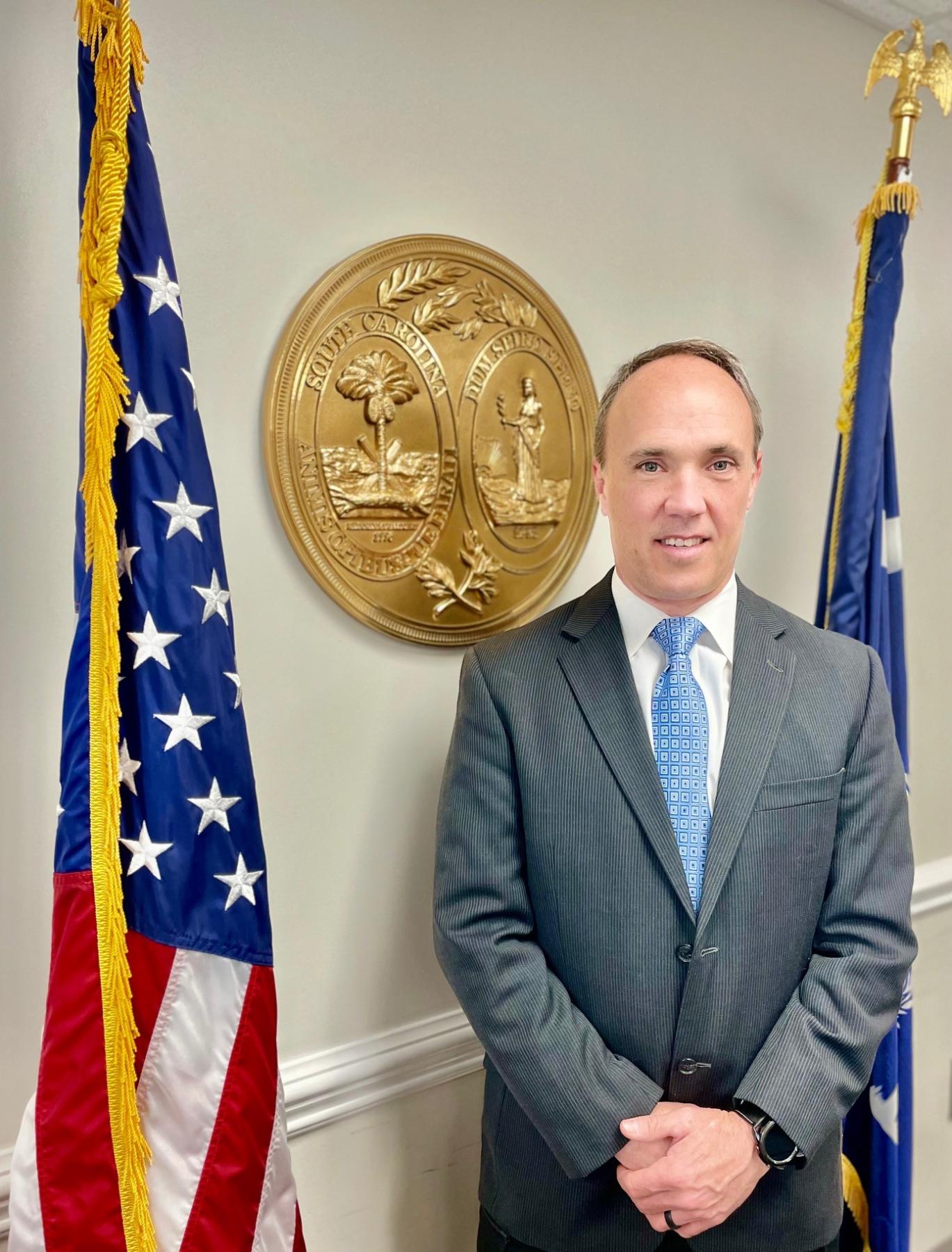 "I am looking forward to getting started as soon as possible to serve the citizens of Forest Acres. I love Forest Acres. It's been my chosen home for more than 20 years. I own a home here, my extended family is here, and I've raised my daughter here; she's a proud graduate of A.C. Flora High School."
Before serving in his current capacity as the Captain and Region Two Commander, Robinson has extensive history in investigations, including serving as one of the Lieutenants of the Criminal Investigations Division at RCSO.
"My strength is planning and strategy development to investigate, combat and prevent crime. I'm able to draw on my decades of experience from all levels of investigations to do so, from property crimes to major crimes.
"I believe my ability to recognize crime trends and establish a crime prevention policy will help build on the firm foundation built by Chief Gene Sealy. I look forward to continuing his department's strong legacy of delivering quality service to our citizens and maintaining positive connections with the community."
Mayor Frank Brunson stated council's decision came down to a shared vision.
"Captain Robinson's expressed vision meshed with council's goals and objectives for moving Forest Acres forward. He offers decades of local experience to our region and brings a unique set of organizational abilities to our department. While we look forward to this new chapter, we want to extend our tremendous thanks to Chief Gene Sealy for his near 50 years of service to Forest Acres in the police department, 28 years of which spent as our Chief."
Chief Gene Sealy said he will do what he can to support the transition. "We welcome incoming Police Chief Don Robinson. I know he will appreciate working in our wonderful city and will find our residents and business owners very supportive of our police department. Most importantly, he will get to lead a great police department with skilled officers and staff to serve our citizens. I wish him well."
Robinson's first day will be Monday, January 31, 2022.
Strategic Economic Growth
Economic development and smart growth opportunities is a key focus of this city council. Ensuring we have a strong, viable and vibrant commercial corridor helps to keep residential taxes low and allows for our superior city services to remain free for all residents. Read more about our economic development here.
Forest Acres welcomes its first K9 unit
Public safety is paramount to leadership in Forest Acres. When the police department requested support from council to add its first-ever K9 unit to the force, council overwhelmingly approved. Thanks to a grant and a generous donation in combination from both the American Kennel Club and the Columbia Kennel Club - the city secured funds to purchase and train Jax, a Belgian Malinois. Officer Kory Mayo was heavily involved in working to bring a K9 unit to the city and as such, he was given the K9 officer role. Both Officer Mayo and Jax underwent specialized training with the Richland County Sheriff's Office.
After completing training, Jax was officially certified by the South Carolina Law Enforcement Division as a K9 officer in November 2021 and Officer Mayo is now a patrol certified K9 handler.
Having our own highly trained K9 team means improved efficiency for the department as a whole. Officer Mayo and Jax will help police with searches for drugs, tracking or foot chases with suspects, locating crime scene evidence, or finding missing people. 
Residential Speeding Enforcement
In an ongoing effort to combat residential speeding, city council approved the purchase of specialized equipment for the police department. A traffic enforcement vehicle, a new dodge charger, was added to the fleet. It is fitted with features to help identify speeders and our officers are committed to enforcing the law. The city has also purchased more temporary speed radar signs and posted them on various roadways to serve as a safety reminder for our residents and guests. The Police Chief and his officers will continue doing targeted enforcement in various areas.
This traffic enforcement vehicle was painted black versus the standard white used by the Forest Acres Police so citizens will know when targeted speeding enforcement is happening in their area.
Updated Zoning Ordinances
For the last several years, city council has examined our current building and zoning environment and considered how we want Forest Acres to look moving forward into the years and decades ahead. In doing so, we realized our zoning ordinances are outdated. Council hired a consultant to help overhaul our current zoning ordinances. The city will host upcoming public meetings in the future to ensure our residents and business owners have a voice in the new ordinances before the updates are adopted by council.