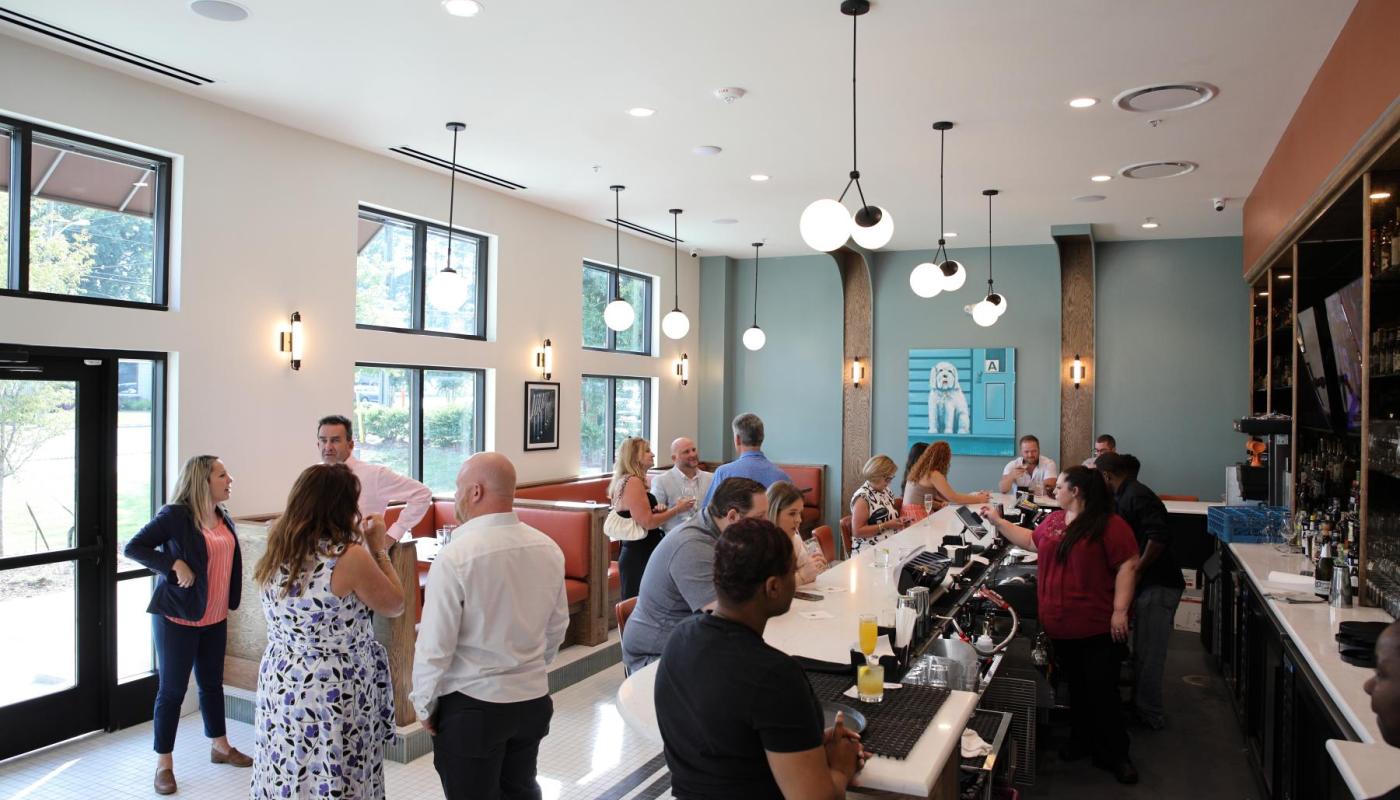 About Forest Acres
The city of Forest Acres is committed to pursuing smart growth opportunities and strategic economic development, while ensuring our residents enjoy the best quality of life in the Midlands.
Known as a city within a city due to our close proximity to Columbia, and a city with the highest median household income comparatively, Forest Acres is the ideal place to live, work, play and do business in.
retail market analysis
Forest Acres is home to arguably the most desired retail trade areas in the Midlands.
Our trade area's current retail demand is $2,238,181,886 and it's projected to increase by nearly 200 million over the next five years. Our current retail trade area includes a population of 230,000 people, an average household income of more than $80,000 and an average age of 37-years-old.
More demographics on the city and the trade area are available upon request.
developed retail available for lease
Cardinal Crossing
The 60-million-dollar project makes Cardinal Crossing the city's largest mixed-use development to date.
Residents can currently enjoy eateries like Poogan's Southern Kitchen, Bad Daddy's Burger Bar, Molto Vino Wine Bar, Clean Juice and Nothing Bundt Cakes and boutique gyms including Cycle Bar, Club Pilates, and Ice Box Cryotherapy. Other businesses include Go Clear Orthodontics and Aria Nail Spa.
Located along Forest Drive, the open-air retail development spans more than 12 acres and includes 43,500 SF of commercial space that continues to attract new merchants to the heart of Forest Acres. The Cardinal Apartments feature 256 residential units that are 100% occupied.
Currently under construction on the property is Crumbl Cookies.
Cardinal Crossing is leased by Colliers International.
Trenholm Plaza
Located in the heart of Forest Acres, Trenholm Plaza is at the intersection of Forest Drive and Trenholm Road.
Trenholm Plaza is an open-air shopping center home to a set of retailers carefully curated to combine traditional and upscale retail alike. It's close to downtown Columbia and Interstate 77.
Trenholm Plaza is anchored by Publix, The Fresh Market, Starbucks and Chipotle and also features Lululemon, Anthropologie, Loft, Scout and Molly's, Fabrik, and Granger Owings plus several restaurants.
Currently under construction here are HomeGoods and Sephora.
There is currently more than 40,000 SF of prime retail space available split among several parcels.
The property is represented by Edens and more information on the available space can be found here.
commercial zoned property for sale or lease
Brentwood at Forest Drive
The new Brentwood Development is our latest mixed-use retail site, bringing new businesses and new residents alike. It is located along Forest Drive at Brentwood Drive.
The project offers 14,800 square feet of commercial space. The Brentwood Development is approved for both food and beverage business concepts and 11 luxury townhomes called Rigby Square. 
The retail space is available and is represented by the Cason Development Group.
3500 Forest Drive
A one acre retail development is currently for sale along one of the most desirable corridors of Forest Acres.
The C-3 zoned site offers access to Forest Drive, Beltline Boulevard and Landmark Drive and can accommodate a building footprint of up to 9,000 SF plus ample parking.
The 2020 traffic counts include 25,300 VPD on Forest Drive.
Site plans for the property are available.
Macon Lovelace with the Trinity Partners is the broker for the property.