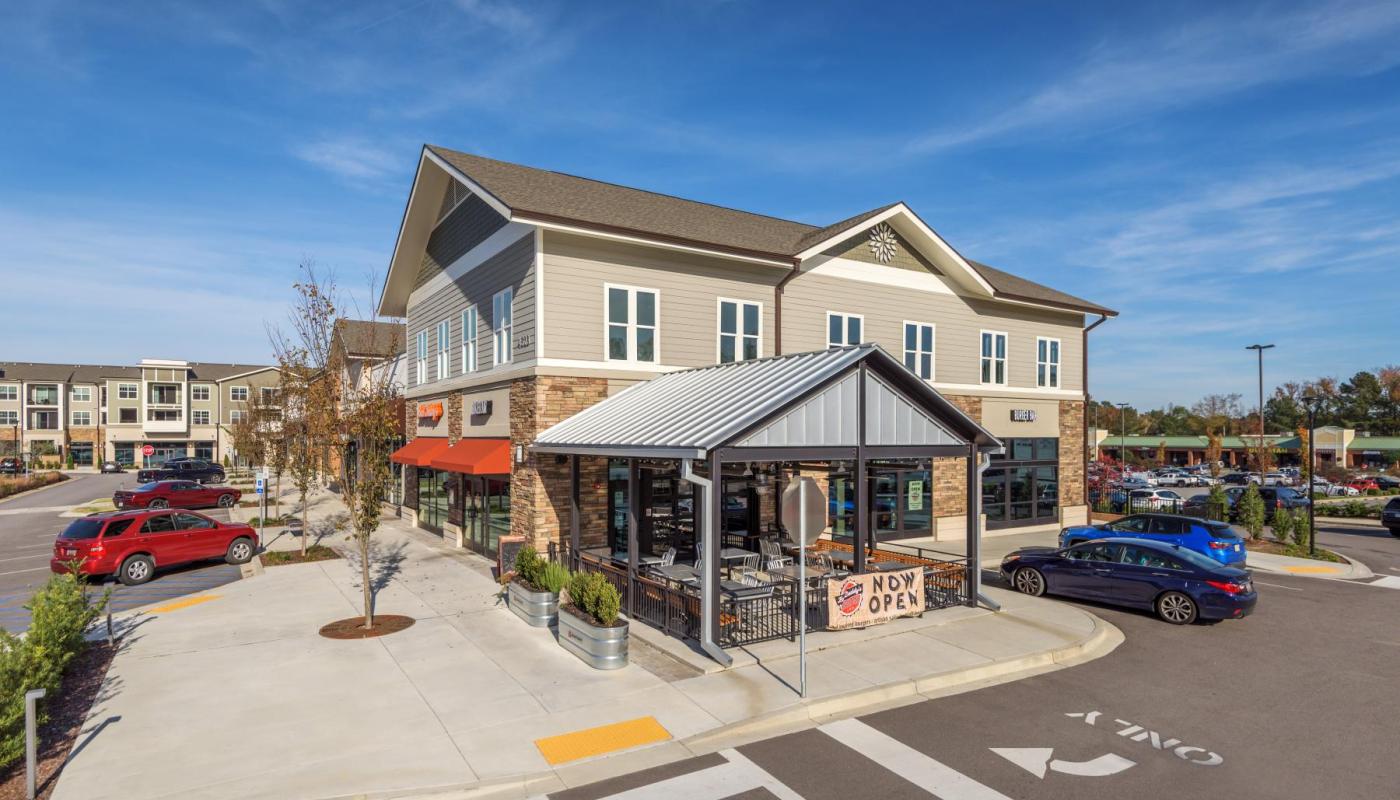 About Forest Acres
The city of Forest Acres is committed to pursuing smart growth opportunities with a goal of strong and strategic economic development, while ensuring our residents enjoy the best quality of life in the midlands.
This is accomplished by supporting private development initiatives while also being selective about what we pursue. We remain dedicated to backing our thriving business community and recruiting new businesses to the city, while also seeking annexation opportunities and encouraging revitalization efforts.
Known as a city within a city due to our close proximity to Columbia, and a city with the highest median household income comparatively, Forest Acres is the ideal place to live, work, play and do business in.
Featured Projects
Cardinal Crossing
The 60-million-dollar project makes Cardinal Crossing the city's largest mixed-use development to date.
Located along Forest Drive, the development spans more than 12 acres and includes 43,500 of commercial space that continues to attract new merchants to the heart of Forest Acres. The Cardinal Apartments feature 256 residential units that are 100% occupied.
Residents can currently enjoy eateries like Bad Daddy's Burger Bar, Clean Juice and Nothing Bundt Cakes and boutique gyms including Cycle Bar and Club Pilates. Other businesses include Go Clear Orthodontics and Aria Nail Spa.
Brentwood at Forest Drive
The new Brentwood Development is our latest mixed-use development, bringing new businesses and new residents alike. It is located along Forest Drive at Brentwood Drive.
The project is nearly 75,000 square feet to include commercial and residential space plus parking. The Brentwood Development is approved for both food and beverage business concepts and 11 luxury townhomes called Rigby Square.