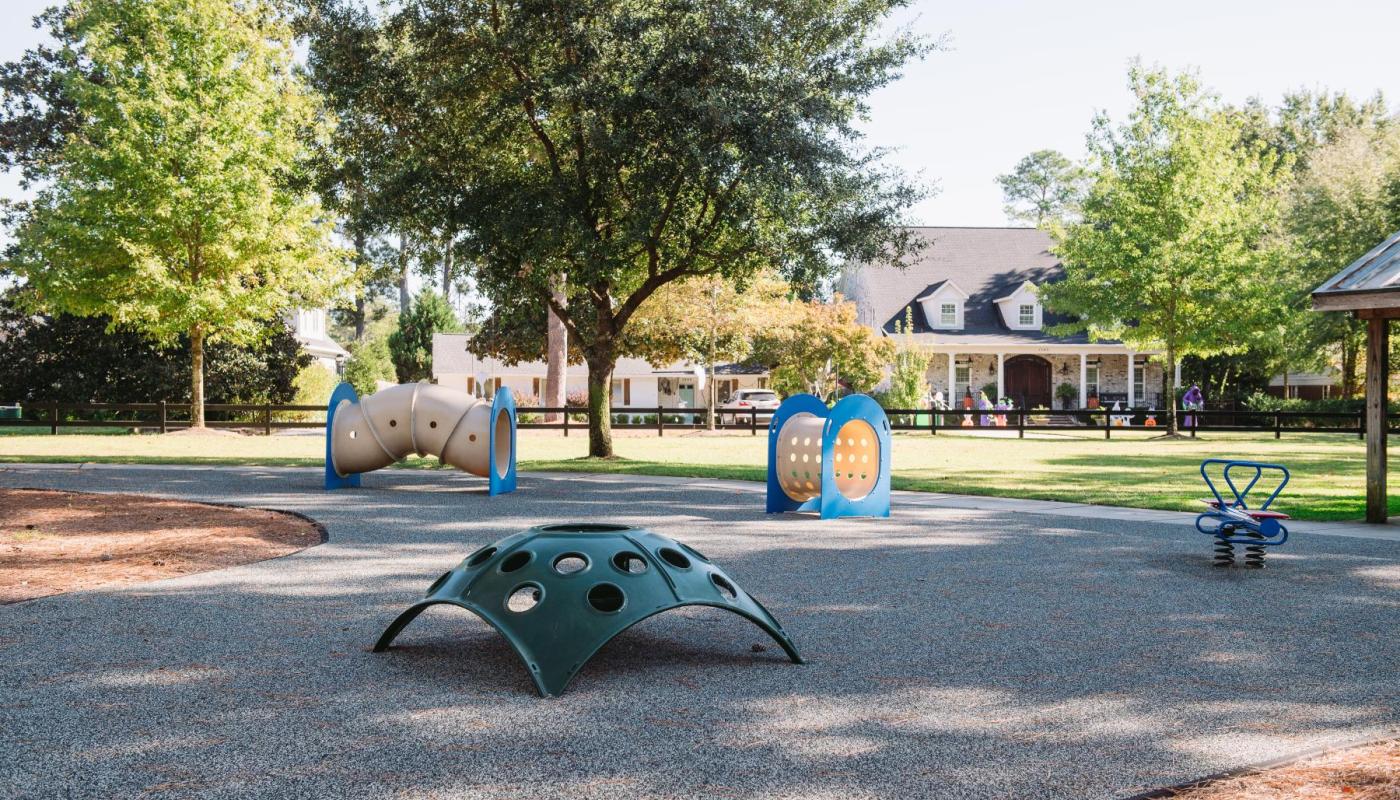 Neighborhood Parks
Forest Acres is known for having some of the best parks in the midlands. Citadel Park, Idalia Park, and Pinetree Park are all neighborhood parks found tucked away along tree-lined residential streets in southern Forest Acres. They all feature open areas for picnicking or playing. 
Citadel Park and Idalia Park are also equipped with playground activities for children of all ages and comfortable seating for adults. 
Pinetree Park is an open, peaceful green space with swings and picnic tables. It is ideal for children or pets to run and play uninterrupted. Or for adults to enjoy a spot to read and relax.
Quinine Hill Park features a walking trail with a forgiving rubber surface for easy walking or jogging. It is located near the intersection of Forest Drive and Beltline Boulevard. Quinine Hill Park also has covered picnic tables for small gatherings or events and quiet seating for lunch-hour getaways or afternoon reading.
The city is currently planning its latest park development concept near the intersection of Forest Drive and Trenholm Road, off of Forest Lake Place Drive. Learn more about that new project here.
Citadel Park
4941 Citadel Avenue
Columbia, SC 29206
Idalia Park
1343 Idalia Drive
Columbia, SC 29206
Pine Tree Park
4626 Winthrop Avenue
Columbia, SC 29206
Quinine Hill Park
3610 Valley Road
Columbia, SC 29206