City Seeks to Qualify Contractors Interested in Developing New Park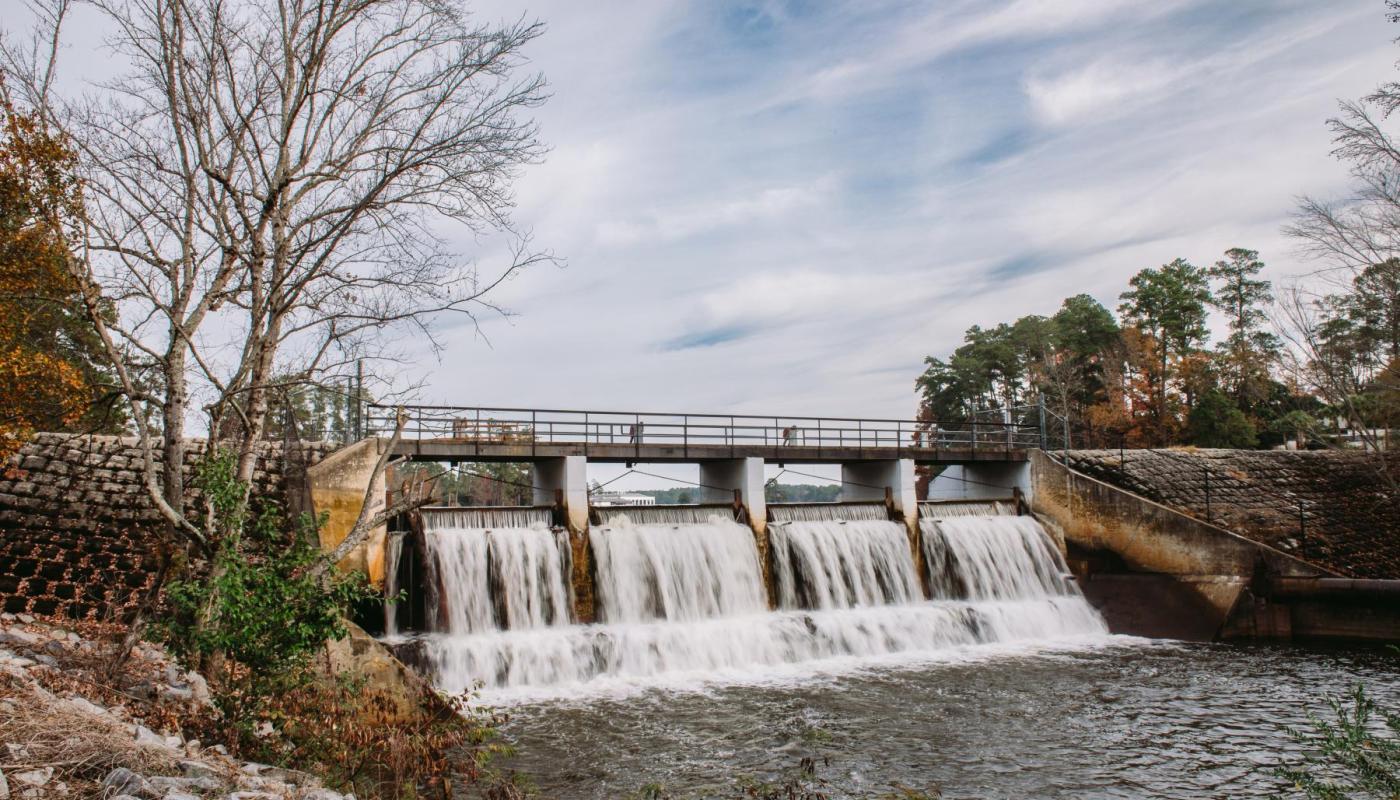 PROJECT: PRE-QUALIFICATION OF GENERAL CONTRACTORS FOR CONSTURCTION OF FOREST ACRES PARK AND VEHICULAR BRIDGE REPLACEMENT 

OWNER: City of Forest Acres, South Carolina
ADDRESS: 5209 N Trenholm Rd. Columbia, SC 29206

PURPOSE:
The City of Forest Acres is pre-qualifying general contractors experienced in vehicular bridge demolition and replacement, streetscape projects, park, and recreation construction interested in bidding Forest Acres Park, hereinafter called the "project." It is anticipated that the project will be bid in February of 2022. At this time, only pre-qualified contractors will be allowed to bid this project.

PROJECT SCOPE:
The proposed project consists of demolition and replacement of a two-way vehicular bridge, excavation of Gills Creek, installation of storm drainage, decorative paving, lighting, and park construction. The park will feature decorative paving, creek walk, splash pad, memorial plaza, masonry construction, lighting, fabrication of site furnishings, landscaping and irrigation. The project is estimated to be between $2-3 million dollars in construction cost. Any contractor interested in receiving an electronic copy of the project master plan may request from the landscape architect.

QUALIFICATION FORMS:
General contractors interested in bidding this project shall submit AIA documents A305.2020 "Contractor's Qualification Statement," including all required exhibits. To be considered a qualified general contractor, submittals must demonstrate relevant experience in all aspects of bridge construction, park and recreation construction, streetscapes, site work, landscaping and irrigation, site electrical, and all other related required trades. Special consideration will be given to projects constructed in proximity to this project. Submittals must include photos and references of (3) three projects demonstrating similar experience as described above. Completed forms must be received by January 17th, 2022 by 3:00 p.m. to be considered. Please submit the forms in a sealed envelope marked "Confidential" with the firm's name clearly legible on the envelope along with the project title.

LANDSCAPE ARCITECT/PROJECT MANAGER:

Please direct questions in writing to:
Mr. Kenneth Simmons, FASLA
Kenneth B Simmons Associates, LLC
2711 Middleburg Drive, STE 210
Phone (803) 254-3791
Email: ksimmons@kbsala.com

SUBMITTAL DELIVERY ADDRESS AND CONTACT:

Shaun M. Greenwood, ICMA-CM, AICP
City Administrator
City of Forest Acres, SC
5209 N Trenholm Rd.
Columbia, SC 29206
Phone: 803-782-9475

SUBMITTAL DEADLINE: Forms must be received by January 17th, 2022 at 3:00 p.m.