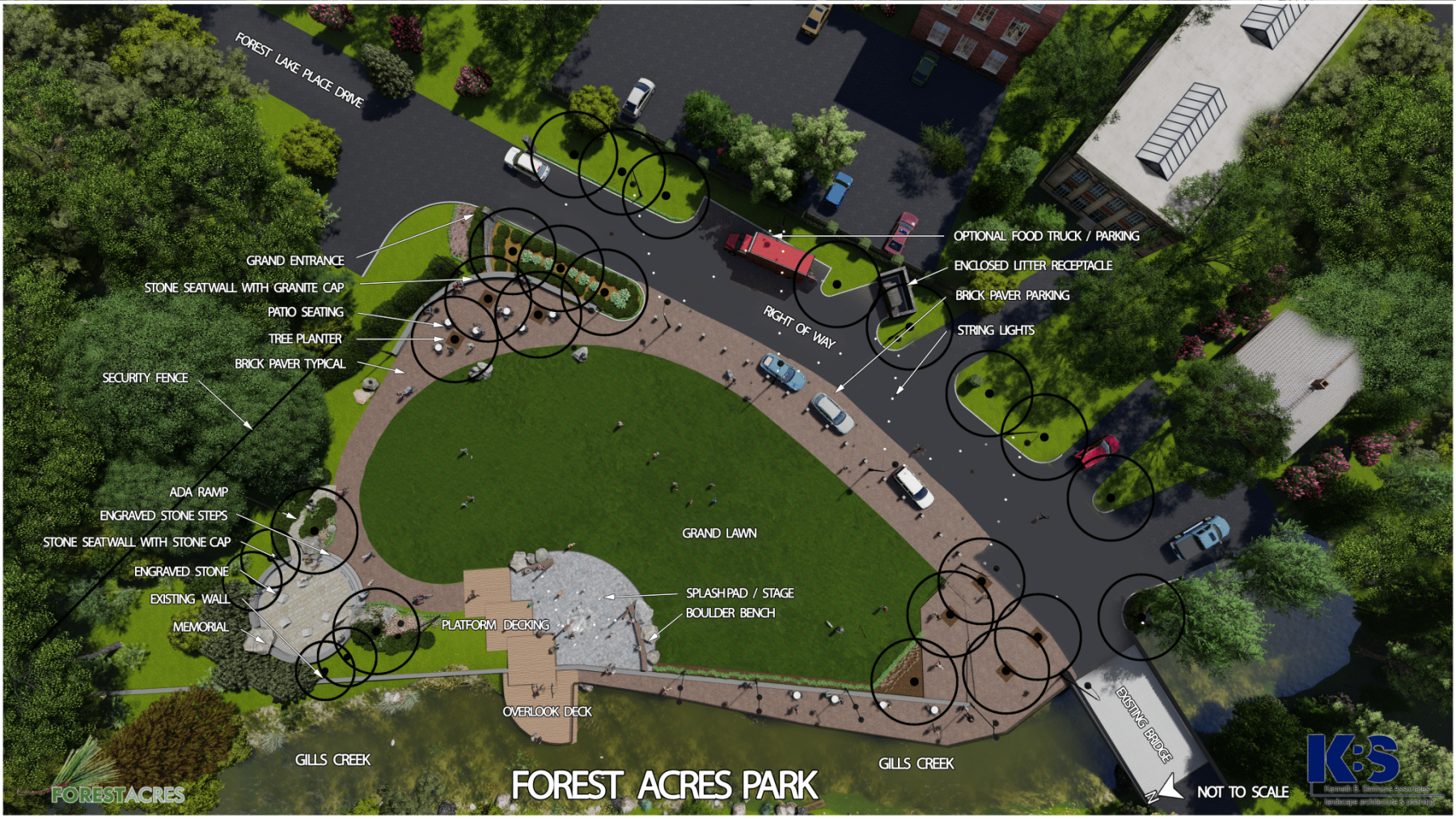 The City is actively pursuing a number of projects that will enhance the livability of our community.
Our Newest Park
The new park will feature a performance venue, a splash pad, food truck parking, and a police memorial. We hope to break ground in late 2022 and open to the public in the fall of 2023 or early 2024.
Contractors are currently working to excavate Gills Creek. After that, the bridge will be repaired. Once completed, the bridge will be pedestrian friendly as well as open to vehicles coming to the park.
This will be the latest addition to our city's revered park portfolio. The park, which has yet to be officially named, will offer different attractions compared to other city parks including a small outdoor area for performances including musical and acoustic.
It will also have an observation deck over Gills Creek that will allow for fishing. It is the only park in our area to highlight an urban waterway.
The city is also allocating space for food truck parking to allow for easy access to dining during events. The project will also feature a splash pad for children to enjoy as well as a memorial to our fallen officers.
Click here to see renderings and learn more about the project.
Intersection Improvements
City Council is also currently considering concepts for intersection improvements, in addition to recently added smart signals, that will calm traffic and improve pedestrian safety along Forest Drive.  These designs will also enhance streetscapes and entry-ways. 
Clemson Avenue and Forest Drive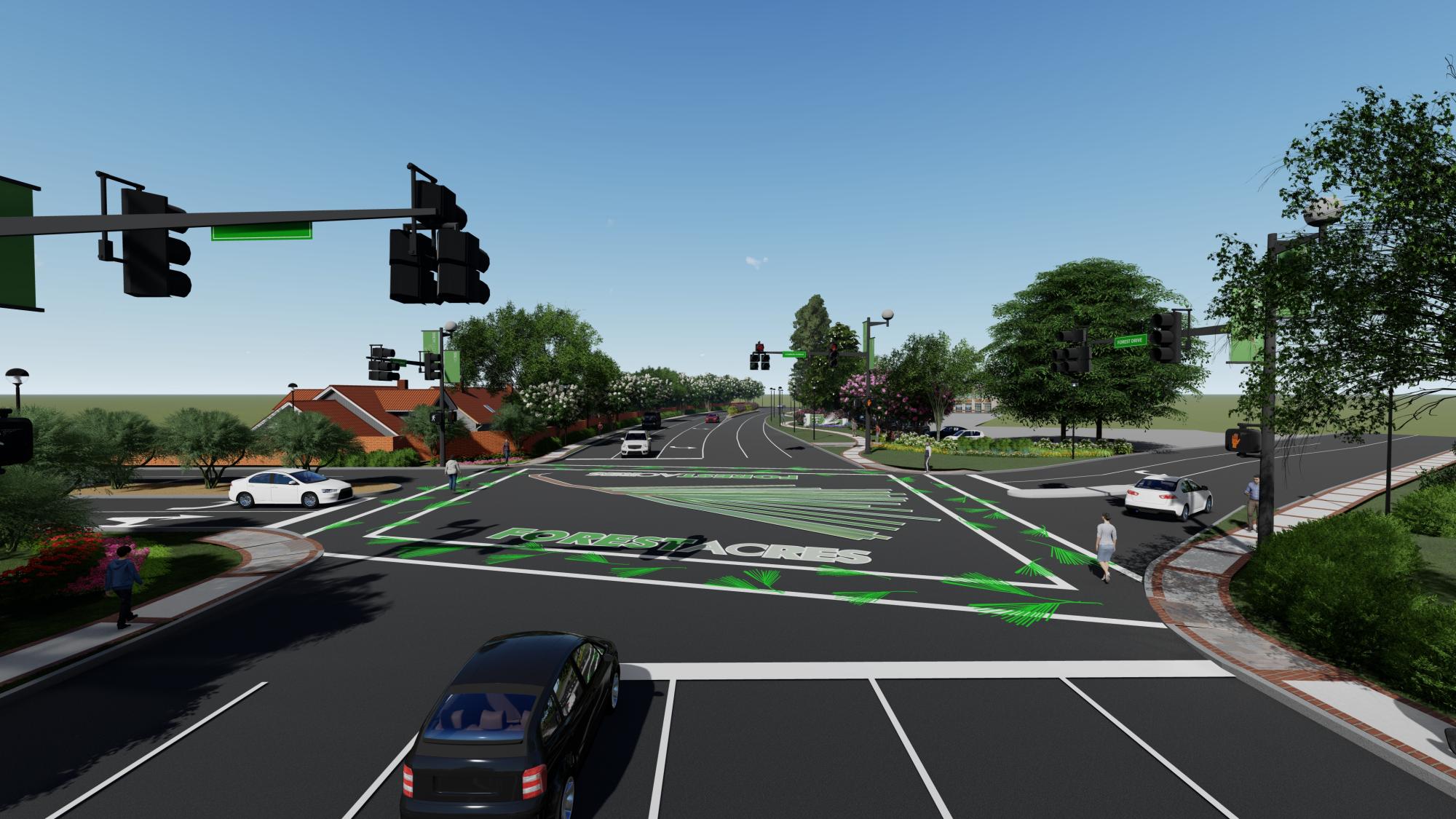 Lakeshore Drive and Forest Drive