Forest Acres 2023 Election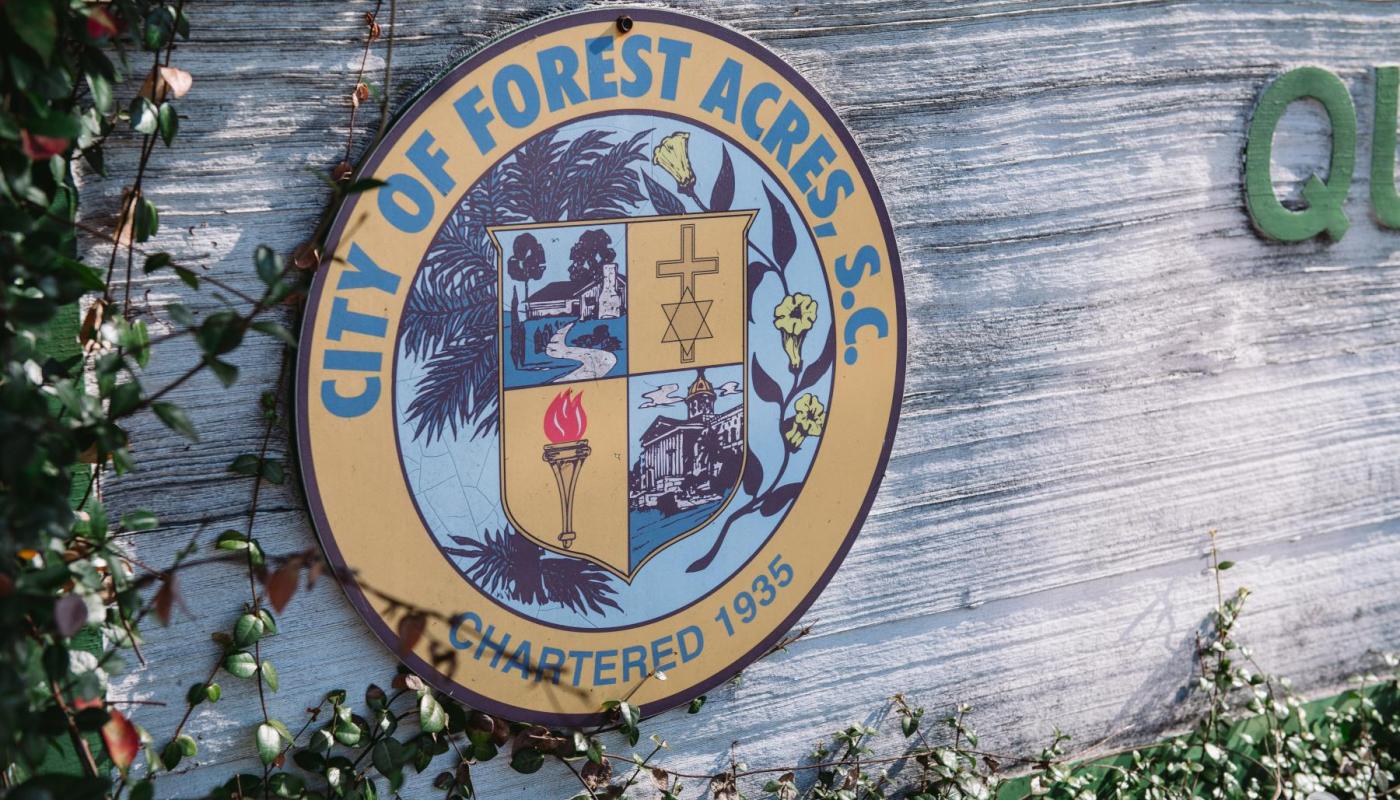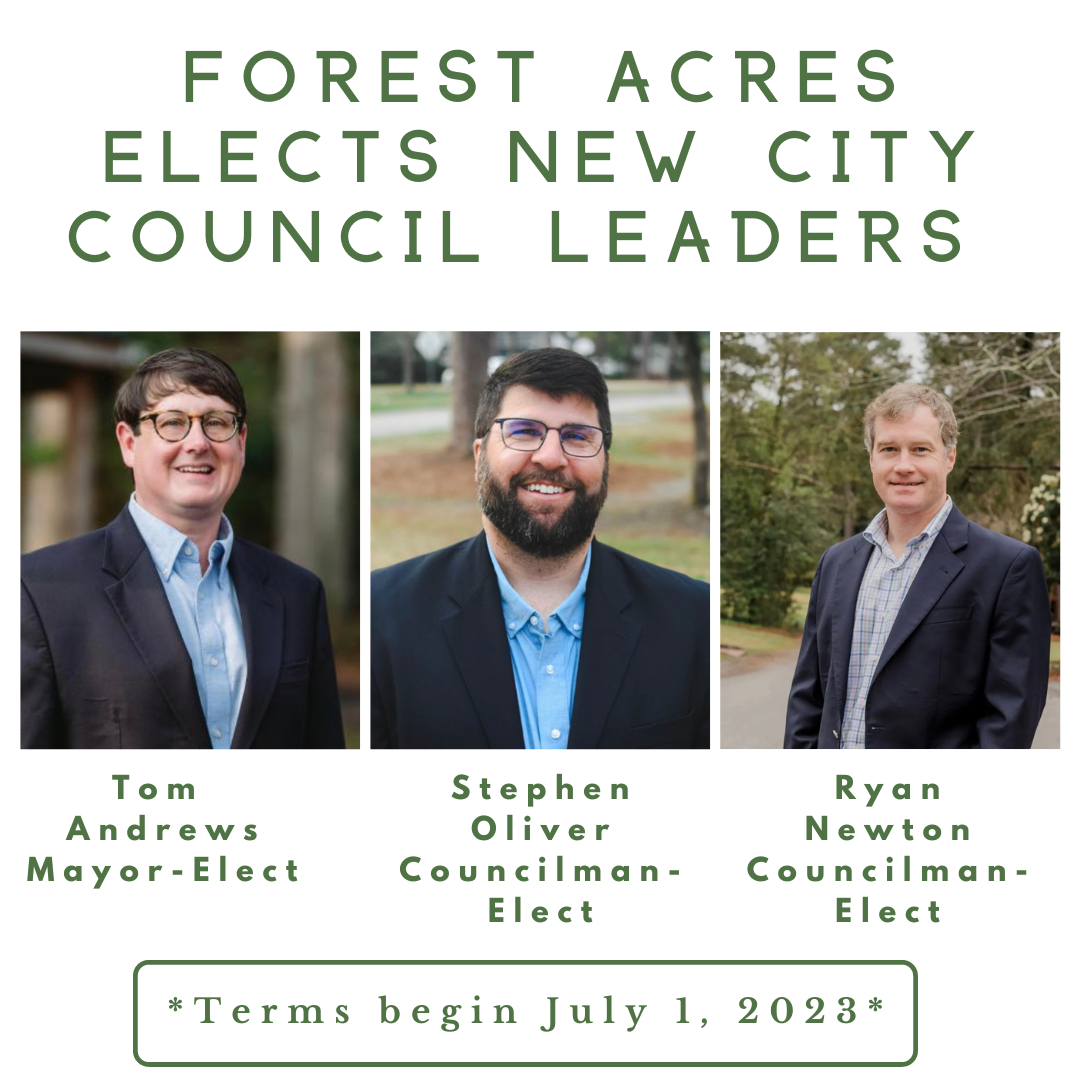 Forest Acres elects new city council leaders.
The Forest Acres City Council will change come July 1, 2023. Following a city-wide election on May 9th, residents elected Councilman Thomas Andrews to serve as the city's next Mayor. Businessman Stephen Oliver and attorney Ryan Newton were elected to serve as city councilmen.
The Municipal Election Commission will certify the results on May 11, 2023.
All three terms will begin on July 1, 2023.
Until then, our current council including Mayor Frank Brunson will continue to represent the interests of our citizens.
Councilmen Haskell Kibler and David Black have each served two years of their four-year term.
The Forest Acres City Council is comprised of a mayor and four at-large city council seats. By having at-large districts, each city council member represents all of the city's citizens and can be contacted with your feedback and concerns.
Every two years, we hold an election for two of the four council seats. Once elected, they each serve four-year terms.